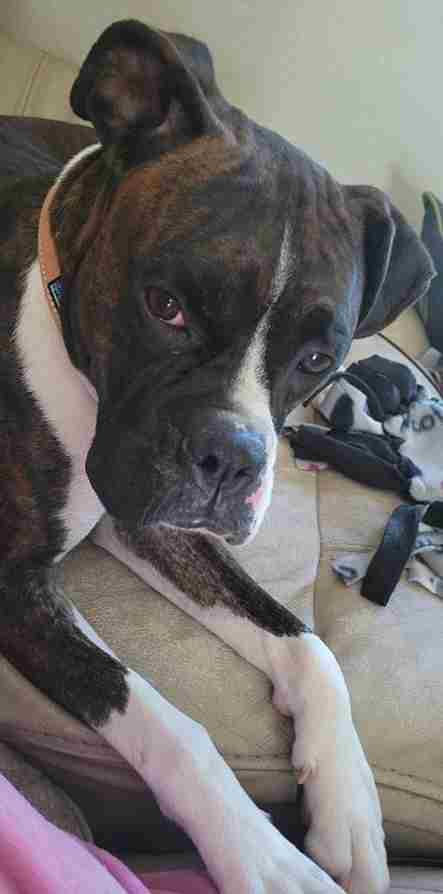 ID: A23-019
Status: Medical Pending
Age: 1 yrs
Gender: Male
Color: Flashy Brindle
Weight: 50 lbs
Ears: Natural
Tail: Docked
Children: Unknown
Dogs: Large
Cats: Unknown
Contact: Patty
Our Foster Dogs are always in need of supplies.
Please visit our Amazon Wish List to donate!
05/22/2023 –Hi everyone! It's Rocket! What a day I've had today. I left the noisy shelter, and I met so many people. I am not even sure who is who, but they have all been so nice. I got to my new foster home, and there was food and water. I didn't even realize how hungry I was. I have two foster brothers, and they are teaching me how to work the doggie door. I'm little, so I have to push harder. I have had a couple of accidents, but nobody yelled at me. I am really trying to please everyone I have met. Now it's time for a nice quiet night, and I will check in soon.