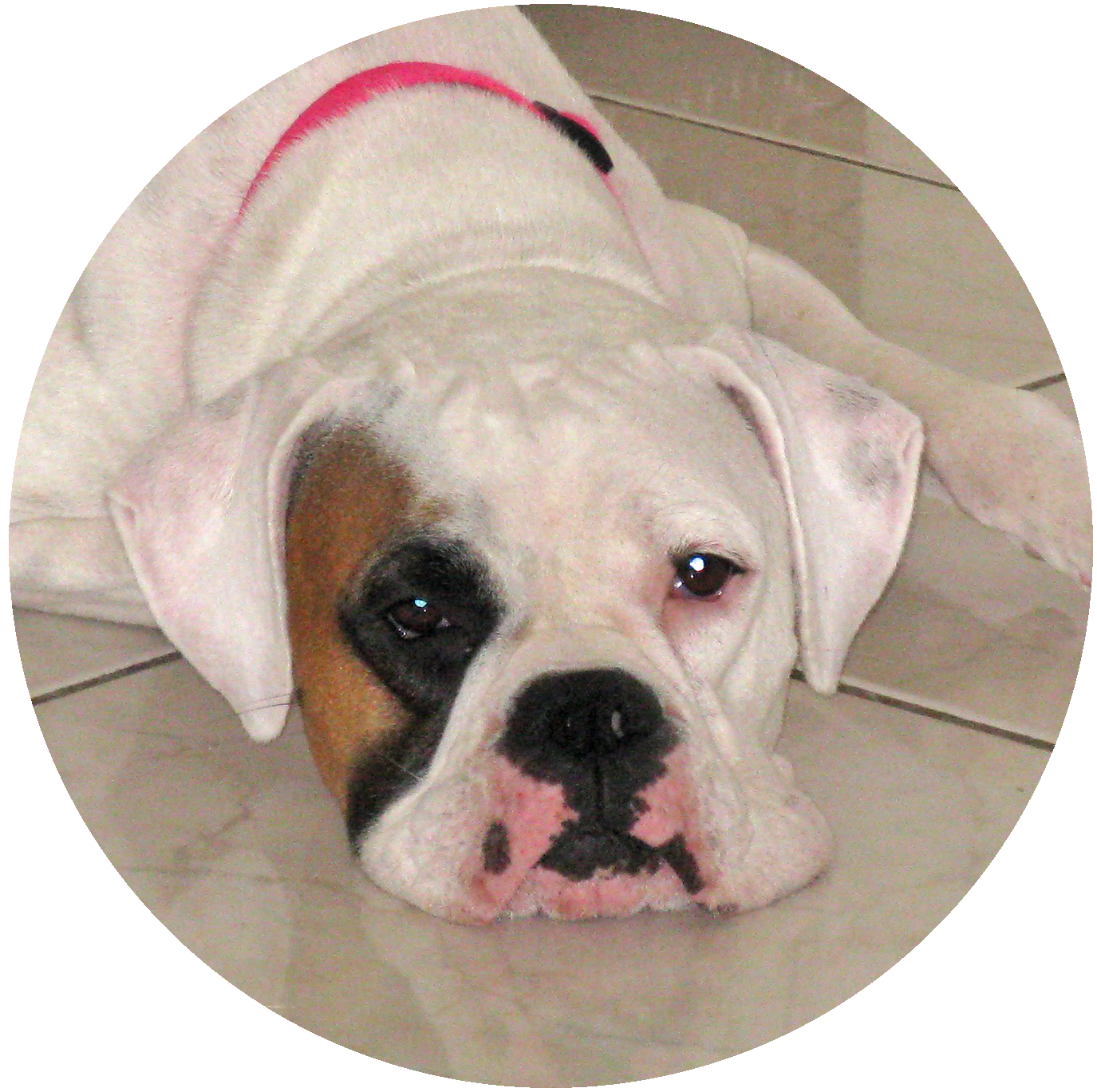 Donate
A few dollars can go a long way for our Boxers!
Boxer Rescue Angels of Florida Inc.
We are a 501(c)(3) non-profit volunteer organization that receives no government funding and is dependent on the generosity of our supporters to carry out our rescue mission. All donations go directly to helping our Boxers and are tax-deductible. Adoption fees rarely cover the cost of getting a dog ready for adoption. When you donate, your funds go directly to caring for Boxers under our care.  Many Boxers coming into rescue have not been well cared for and are suffering from neglect, illness, parasites and heartworm disease. Others have injuries requiring surgery and care by veterinary specialists. Even with discounts from our partner veterinarians, medical costs before placement in a permanent home average several hundred dollars. Orthopedic surgeries and specialized care can be a thousand dollars or more. We do not turn these dogs away and gratefully appreciate any donation you can make toward their care. With your donation you become a Boxer Angel by helping change the life of a rescued Boxer!
Monetary donations can be made by mail or secure online donations can be made with your credit card on our PayPal page. A PayPal account is not required.  You can donate safely and securely to Boxer Rescue Angels of Florida.  
ONE TIME BOXER ANGEL DONATION
Choosing to make a one-time gift serves the immediate needs of our Boxers. If your donation is for a particular Boxer, in tribute for someone special or in memory of a beloved family member, friend or pet, please include details when checking out.
MONTHLY ANGEL DONATION
A monthly donation helps change lives throughout the year. If you would like to set up an automatic monthly donation toward medical care for the Boxers, when checking out please enter your donation amount and click the box "Make this recurring (monthly)" when checking out.
DONATIONS BY MAIL
Please make your check or money order payable to "Boxer Rescue Angels of Florida Inc."and mail to:
Boxer Rescue Angels of Florida Inc.
PO Box 150268
Cape Coral, FL 33915
SPONSOR A BOXER
Unable to foster?  You can still help by donating toward the care of one or more of our Boxers. You'll be named as a Sponsor on their bio page and we'll send Boxer Kisses your way!  Be sure to include the name of the dog(s) you'd like to sponsor during PayPal checkout or include in the memo line if donating by check.
DONATE YOUR CAR!
Get rid of that old clunker and help out your favorite rescue – Boxer Rescue Angels of Florida.
Go to: Cars For Charity Vehicle Donation Program
or
Call (888) 755-5435 for more info.
Boxer Rescue Angels is committed to Changing Lives – One Rescued Boxer at a Time.  With your help we can do it!
Thank you for your support.
Please check our our Amazon Wish List for needed items for our foster boxers!
A COPY OF THE OFFICIAL REGISTRATION AND FINANCIAL INFORMATION FOR BOXER RESCUE ANGELS OF FLORIDA, INC. MAY BE OBTAINED FROM THE DIVISION OF CONSUMER SERVICES BY CALLING TOLL-FREE 1-800-435-7352 WITHIN THE STATE OR BY VISITING www.800helpfla.com. OUR REGISTRATION NUMBER IS CH-44237.  REGISTRATION DOES NOT IMPLY ENDORSEMENT, APPROVAL, OR RECOMMENDATION BY THE STATE. None of your contribution is retained by any professional solicitor. All contributions go directly toward our operating costs, primarily veterinary care for the Boxers. Federal Tax ID Number 47-3782498.