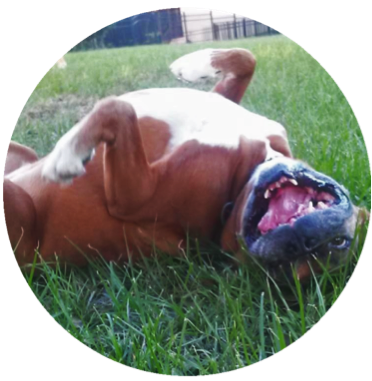 Love Boxers?
Want to help them get their wiggle back?
WE HAVE A PLACE FOR YOU!
There are many ways to help Boxer Rescue Angels of Florida! Whether you have a lot of time to give, or only a little, we are grateful and appreciate all who offer the gift of their time to help the Boxers!
One person really
can
make a difference! Some of our volunteer opportunities include:
Transport Boxers to their foster homes, vet visits or events
Foster a Boxer
Participate in BRAF fundraising events
Represent BRAF at local pet events
Hold a fundraising event to benefit BRAF
Volunteer your professional services (photography, printing, graphic art, etc)
Web support
Home visits
Collect items for garage sales and other fundraising events
Spread the word about BRAF – word of mouth and "share" and "like" us on facebook
If you are interested in volunteering, please submit an Application and check "Volunteer".
We always have a need for Foster Homes. The more Foster Homes we have the more Boxers we can rescue. Please consider fostering, at least once! You'll find it is a rewarding experience to know you have helped change the life of a deserving Boxer on its way to a forever home. If you love Boxers but are unable to commit for 10-12 years, fostering may be a way for you to help. Please visit our
Foster a Boxer
page for more info and to submit an application.
For those who are unable to give of their time, please consider:
– Donate a tax-deductible monetary contribution which will go directly toward helping the Boxers.
– A Matching Gift Program, if offered by your employer, can increase the value of your contribution. Your benefits or human resources office can provide the info and forms needed.
– Donate Supplies – Boxer Rescue Angels is always in need of the following supplies:
Large crates (new or gently used) and crate pads
Fleece throws (no sheets, blankets or comforters please)
Strong 6'leashes, collars and harnesses
Stainless food and water bowls
Gift Cards (pet stores, WalMart, Target)
Office supplies (#10 envelopes, manilla folders, double pocket folders, pens)
Stamps
Gas Cards
A rescue program is only sustainable through the efforts of volunteers and supporters and we thank you for your interest in helping Boxer Rescue Angels of Florida. For more info please Contact Us.
A COPY OF THE OFFICIAL REGISTRATION AND FINANCIAL INFORMATION FOR BOXER RESCUE ANGELS OF FLORIDA, INC. MAY BE OBTAINED FROM THE DIVISION OF CONSUMER SERVICES BY CALLING TOLL-FREE 1-800-435-7352 WITHIN THE STATE OR BY VISITING www.800helpfla.com. OUR REGISTRATION NUMBER IS CH-44237.  REGISTRATION DOES NOT IMPLY ENDORSEMENT, APPROVAL, OR RECOMMENDATION BY THE STATE. None of your contribution is retained by any professional solicitor. All contributions go directly toward our operating costs, primarily veterinary care for the Boxers. Federal Tax ID Number 47-3782498.