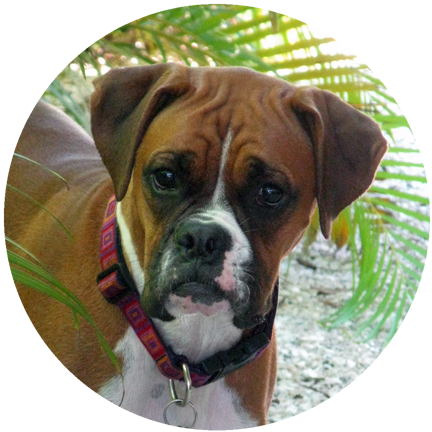 Considering a Boxer?
Choosing the right breed is an important decision for you and your family, with many factors to consider. The information below will help determine whether you and a Boxer are right for one another.
The old adage "Who Rescued Who" holds true when it comes to Boxers.  Our Boxer Rescue Angel Volunteers, almost all of whom have or have had a rescued Boxer, can attest to that.  We recognize, however, that pet owners and their home situations will vary, perhaps making a particular breed or mixed breed better suited, depending on an individual's or family's circumstances, lifestyle and temperament.
Like people, individual Boxers have their own identities so it can be hard to bucket them all together in terms of personality, behavior and energy; however, the information below can help you make an informed decision as to whether you and a Boxer are right for each other.
A COPY OF THE OFFICIAL REGISTRATION AND FINANCIAL INFORMATION FOR BOXER RESCUE ANGELS OF FLORIDA, INC. MAY BE OBTAINED FROM THE DIVISION OF CONSUMER SERVICES BY CALLING TOLL-FREE 1-800-435-7352 WITHIN THE STATE OR BY VISITING www.800helpfla.com. OUR REGISTRATION NUMBER IS CH-44237.  REGISTRATION DOES NOT IMPLY ENDORSEMENT, APPROVAL, OR RECOMMENDATION BY THE STATE. None of your contribution is retained by any professional solicitor. All contributions go directly toward our operating costs, primarily veterinary care for the Boxers. Federal Tax ID Number 47-3782498.