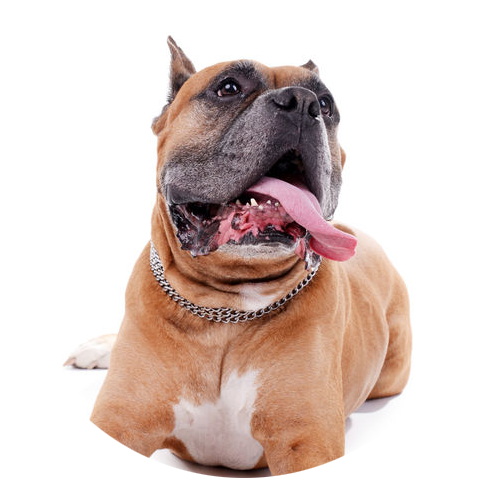 Forever Care
Boxers in our Forever Care program are those who are not available for adoption primarily due to medical conditions, emotional or behavioral needs.
Forever Care Boxers have permanent homes with our special Foster Angels who ensure their lives are filled with love and companionship, and provide the care needed to maintain comfort and quality of life in the time they have with us.
Please consider making a tax deductible Donation to help cover expenses
for the daily needs and medical care of our Boxers in Forever Care.
Your generosity will help keep them happy and comfortable.
Boxer Kisses on their behalf!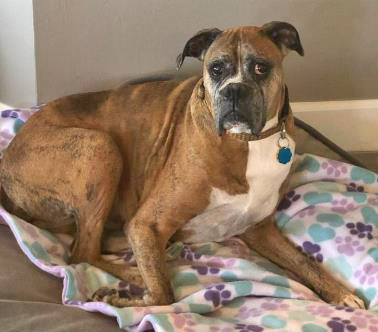 Bodin
Hey, its me Bodin!
Long time no see so wanted to update you on how I've been doing. My foster mom and I have been hanging out at home since covid19 hit Florida, staying safe and hope you all are too!!
I've been to the vet as I had an ear infection. The nerve of the vet when he said I was fat and needed to lose weight. I only gained 11 pounds. No big deal, right???  Sigh… guess I'll be starting a new diet and getting a few less treats now.
Boxer Rescue Angels will cover the costs to provide the care needed to maintain Bodin comfort and quality of life in the time he has remaining. Please consider donating toward Bodin's continuing veterinary care. Click on the Donate button below. We appreciate your support.
A COPY OF THE OFFICIAL REGISTRATION AND FINANCIAL INFORMATION FOR BOXER RESCUE ANGELS OF FLORIDA, INC. MAY BE OBTAINED FROM THE DIVISION OF CONSUMER SERVICES BY CALLING TOLL-FREE 1-800-435-7352 WITHIN THE STATE OR BY VISITING www.800helpfla.com. OUR REGISTRATION NUMBER IS CH-44237.  REGISTRATION DOES NOT IMPLY ENDORSEMENT, APPROVAL, OR RECOMMENDATION BY THE STATE. None of your contribution is retained by any professional solicitor. All contributions go directly toward our operating costs, primarily veterinary care for the Boxers. Federal Tax ID Number 47-3782498.